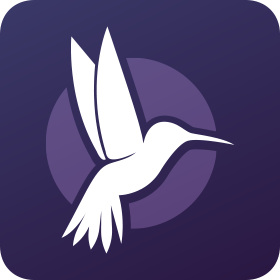 *****Due to high request rate, it may took some time to receive the activation key*****
With a simple, easy-to-master interface, powerful 64-bit performance, and high res results, ACDSee Video Studio 3 provides value-based video editing without the learning curve. Now featuring higher quality screen recording, support for still images, 3x faster recording save times, 4K rendering, a variety of creative filters, audio effects, flexible tracks that you can layer and blend, and much more, ACDSee Video Studio 3 is versatile content creation in one lean package.
[the_ad id="34194″]
Engaging your audience, students, employees, and customers has never been this painless. ACDSee Video Studio allows for the quick creation of accessible media content and takes the mystery out of distribution with easy sharing solutions.
Features
Stack Your Tracks
Layer audio, video, and images on multiple tracks. Tweak background color and media transparency to create a layered hierarchy.
Present Memories Elegantly
With support for still images, including JPEG, PNG, BMP, and GIF, it's now easy to put together slideshows for special events and training purposes. Combine images and video, and layer and blend them. Control image duration, add captions and filters, and use transitions to smooth moving between image and video.
Face Value
With webcam recording and screen recording paired, you can create vlogs with a personal touch, develop educational content while communicating with your students, capture yourself during gameplay, construct reaction videos, and much more.
[the_ad id="34194″]
Editing Freedom
Gather your media, then move, align, split, cut, copy, and paste video, audio, images, and captions on the Timeline. Zoom in for precision editing, lock tracks to avoid accidental changes, or hide them to reduce distractions, and select specific segments for production.
Capture and Create
Record your screen, with or without system audio and voice recording, in widescreen or custom dimensions. Pause and resume as needed, and customize your recording hotkeys for quick, effortless movie-making.
Dynamic Display
Preview your evolving video in a resizable Display Area. Move your content around, change its size, set it to fit automatically. Customize the Display Area background color, position, and dimensions.
Give it Zazz
Drag and drop filters onto photos and videos and transform the mundane into something extraordinary. Turn color media black and white, add vibrance to color, correct exposure, add effects, blur sensitive information, sharpen, add vignettes, and much more. Pair filters with blend modes and opacity to add a splash of mystery, mood, or otherworldliness without having to go through a long list of complex steps.
Audio Advantage
Separate audio and video in one click. Quickly fade volume in and out at the beginning and end of clips with audio effects. Or add audio points to raise and lower volume at unique, precise intervals of your choosing.
Vivid Video
Stay competitive with high resolution recording and rendering in 4K.
Tractable Transitions
Create smooth scene and topic changes by adding transitions between, before, or after video files. Simply drag and drop where you want them to go and customize their duration by dragging.
Adaptable Output Options
Customize your audio and video parameters, such as frame size, bitrate, codec, and more. Enjoy hardware acceleration with encoding engine support for Intel Quick Sync and Nvidia.
Fresh Start
Enjoy a streamlined, easy-to-use interface.
[the_ad id="34194″]