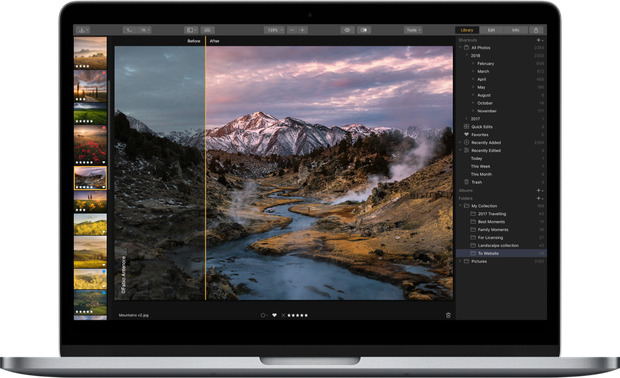 [the_ad id="34194″]
Transform your photos into masterpieces, in no time, with Luminar 3. Create mind-blowing images with powerful & intuitive tools.
Accent AI 2.0
With Accent AI 2.0, you can make dozens of adjustments using one slider. New "human-aware" technology recognizes people and applies adjustments selectively for more realistic results.
AI Sky Enhancer
With one simple move, you can enhance the skies in your photos for a more dramatic look.
More than 70 Instant Looks
Visually browse over 70+ Luminar Looks, hand-crafted by pro photographers. Download hundreds of additional Looks that perfectly match your artistic vision. The adaptive Amount slider lets you dial in just the right intensity for each effect.
[the_ad id="34194″]
Quickly erase unwanted objects
Easely erase unwanted objects and strangers. Cut out any odd or excessive details. Fix skin imperfections fast and restore old photos in just few clicks with Luminar 3.
Add volumetric lighting to create beautiful beams of light in your images.
Try out our most popular filter in Luminar 3 to make your photos sharper and clearer.
Brings a warm sunlight effect to your photos.
Get rid of the digital noise on your photos.
Powerful & easy to use
Yes, the software can be extremely easy and powerful at the same time. 50+ powerful tools will be available to you as soon as you'll need them with a reach of one click.
[the_ad id="34194″]